Feeling Stuck?
Want Expert Help NOW?
Conscious Dating Spot Coaching Now Available
Conscious Dating Spot Coaching is a 45 minute one-time consultation to address a specific problem or challenge you're experiencing with dating and relationships.
Sometimes, when you're feeling stuck, there's no substitute for the life-changing clarity that a conversation with a good coach can provide. Some of our clients have told us that one hour of coaching can be more effective than ten years of therapy!
Here is your chance to get your questions answered from the man who literally "wrote the book."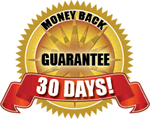 Your satisfaction is 100% guaranteed
and you will receive a full refund if you
are not satisfied that you received the
best value possible.