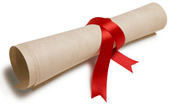 By remaining committed to your goal and taking one step at a time, you have shifted your view and experience of dating to one that's more conscious, fun and rewarding.
Take pride in having completed the Journey to Conscious Dating Virtual Coaching Program and celebrate your progress as you find the love of your life and the life that you love.
Here are three final steps to commemorate your accomplishment:
Celebrate Your Success
Listen to a special graduation message.

FREE Private Conscious Dating Strategy Session!
As a participant of this program you are entitled to a free, private 1:1 strategy session with an RCI-trained relationship coach who specializes in supporting singles just like you. Get the support you need to find the love of your life and the life that you love by selecting and contacting one of our coaches at http://consciousdating.com/conscious-dating-find-a-coach/

Join our FREE Conscious Dating Online Community
Member benefits include:
Monthly live Conscious Dating tele-seminars
Monthly Conscious Dating e-newsletter
Live Conscious Dating Tele-Clinic
Conscious Dating audio programs, e-programs, and more!
For free membership – http://consciousdating.com/free-stuff/
---
Here's an Important Question for You:
What will you do when you finally meet someone who you think might be "The One?"
Introducing- Conscious Mating: Is This the Right Relationship For Me?
A digital collection of nine programs of advanced information, strategies, and tips designed to effectively help you make a good long-term relationship choice and answer the important question "Is this the right relationship for me?"
Program #1– Is This the Right Relationship for Me?Introduction to the Pre-commitment Stage
Program #2– Am I Ready to Be a Couple?
Program #3– Finding Lasting Love by Experiencing Your Experience
Program #4– Should We Live Together?
Program #5– Dealing With Our Baggage
Program #6– Are We Compatible?
Program #7– Sharing Our Vision
Program #8– Deciding "Is This The One?"
Program #9– When We Must Say GoodbyeFor more information visit-http://www.relationshipcoachinginstitute.com/consciousmatingaudio.html