Join our free Conscious Dating Online Community
This is for YOU if you are single and ready to Find the Love of Your Life AND the Live That You Love!
Get access to our private Facebook group, free support from our worldwide network of coaches, free live and recorded programs, the latest relationship information for singles in our monthly e-mail newsletter, and more.
To claim your free membership, click HERE!
Are you ready for lasting love?
Find out now with our Relationship Readiness Quiz
Dating someone new? Download our Dating Red Flags Checklist
for live teleseminars and much more!

Want to try before you buy?
Download an excerpt of Conscious Dating
Free Audio Program- Using Conscious Dating to Find Your Soul Mate
Are "Soul Mates" real?
In this outstanding program David and Darlene Steele share intimately about their own soul mate experience and provide specific strategies for using Conscious Dating to find your soul mate (47 min)
Need some Inspiration?
Click here to find hope, support, and transformational, life-changing motivation from true stories about others who have successfully overcome similar challenges, such as divorce, death of a spouse, affairs, addiction, disability, health issues, etc. – www.consciousrelationshipvideo.com
If you need more than coaching…
We recommend: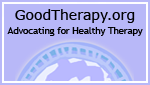 Like what you see? Please share!